About Us
Mid Wales Geology Club was founded in 1997 and is affiliated to the Geologists' Association.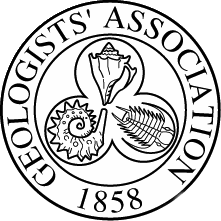 We are a friendly get-together of enthusiasts who have an interest in various aspects of geology.We range from complete novices to experts and we meet regularly at 7.15 on the third Wednesday of the month at Plas Dolerw on the Milford Road, Newtown, a 19th cent country house on the edge of Dolerw Park, refurbished as a modern community conference centre and run by Montgomery County Recreation Association.
To find us drive north down Broad Street from the Town Hall to cross the bridge with bollards either side. Then turn left onto Milford Road and after about 300 metres you see a clear sign for Plas Dolerw on the left.
There is a footpath over the river from the Bus Station Car Park.
We have a programme of lectures and field trips to mines, quarries, river sections and other exposures throughout Mid Wales and the Borders.
For further information contact:
Chairman Bill Bagley [email protected]
or the club secretary Chris Simpson [email protected]
Click here to view our Privacy Policy